Summer 2023 Update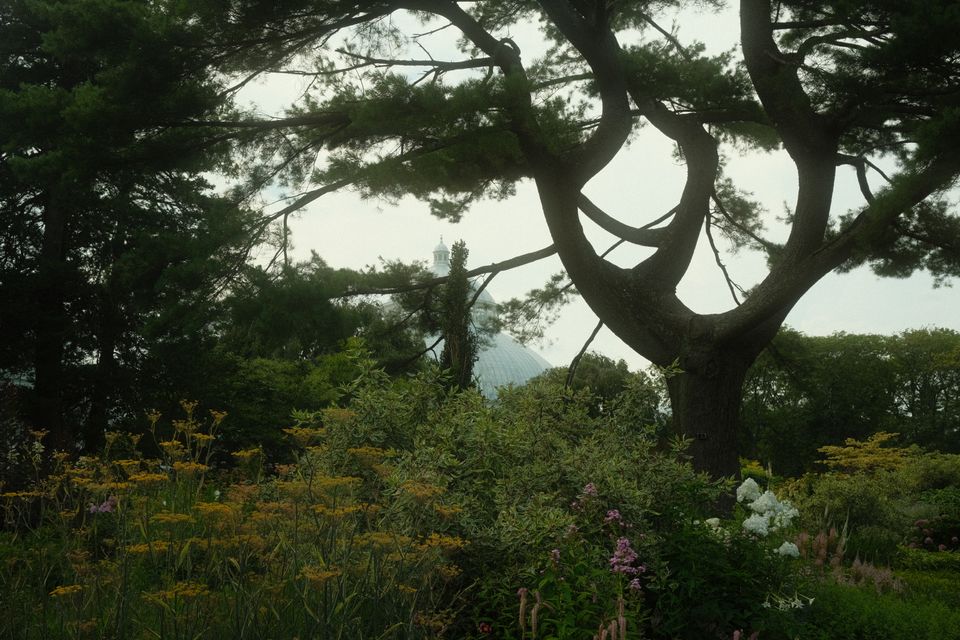 What's good internet?
This update—which isn't even a proper post—is extremely overdue. Truly, I wish I had the time to write any of the half-dozen Tears of the Kingdoms essay ideas I have. (Really, I have notes on these, I know what they all are!) I wish I could write about Baldur's Gate 3 totally capturing both why I fell for D&D and tabletop RPGs 20 years ago and why I eventually sought out other games. I wish I could write about the things I've been readingfor fun, like Brian Catling's Hollow or (finally!) Nausicaä of the Valley of the Wind, and about how they both cpature the intersection of human frailty and dreadful, natural wonder.
But I can't do any of these, because I've been busy. And part of the promise I made when I put this newsletter together was: "Hey, if you want to keep up with what I'm doing, give this a follow. So, let me do that!
New Project: Shelved By Genre
To kick things off: Hey! I'm on a new podcast that you can listen to right now. Cameron Kunzelman and Michael Lutz invited me to join them for a new podcast, called Shelved by Genre. As the description says, it's "a show about types of literature and the worlds they imagine."
It's a show about genre literature, which is both a useful and fraught term. Useful because it's nice to be able to quickly say in conversation that you like books about elves and robots and cowboys and kissing; fraught because it's a label that's been used historically to diminish the value of this sort of fiction, to say nothing of its readers. (Obviously, in an era of geek culture supremacy, it's probably fair to say that we've entered a new cultural paradigm in some ways, but that's a topic for a later episode).
Our goal is to both have fun conversations about these books and to take them seriously! And I think we've done a good job of that so far.
To kick things off, we're doing The Book of the New Sun by Gene Wolfe, a series of novels that takes place in a distant, dying earth that blends elements of fantasy,  sci-fi, and post-apocalyptic storytelling. The main character is equal parts cool guy and little nerd. The worldbuilding is incredible, and the upcoming episodes have some break out moment. You can read along if you want, but we also do a pretty extensive recap every episode, so it should just be good to listen to out the can.
Also: Hey, I get paid to do this! And the Ranged Touch folks have some incentives around my pay tied to how many new Patrons this new show pulls in, so, if you enjoy the show (and enjoy the rest of the great stuff on their network, like Just King Things or Game Study Study Buddies), then please go support the network here! You get a ton of bonus content, including exclusive Shelved By Genre bonusodes!
In the Guest Chair
On top of joining the Ranged Touch folks, I've also been making a bunch of one off guest spots lately!
Just today, I joined Kole Ross and Gary Butterfield for the latest episode of Bonfireside Chat, where I got to talk about Elden Ring with the clarity of a year's remove. (Turns out I'm still pretty high on this one!)
A few weeks ago, I joined Em and Jackson for their Final Fantasy XVI episode of Abnormal Mapping. The pod is great, especially as we dig into deeper topics about what draws us to genres like RPGs and action games. Unfortunately, none of us are super high on the game. (Dion is great. Jill is sorely underutilized. And lord do I wish they'd stop trying to say things about slavery.)
I feel like I'm forgettings omething else very recent, in which case, whoops! So, just for the sake of completeness, here are some other guest spots from earlier this year:
In a rare non-podcasting guest spot, Jordan Minor invited me to contribute to his new book, Video Game of the Year, offering me a few hundred words to write anything I wanted about a game of my choice. And despite being just a few paragraphs long, I think what I wrote there is one of the best things I've written in years.
I was on Phillip Russel and Ben Thorpe's Origin Story back in May talking about my weird arc in (and away from and back to and then back away from) the world of Games Media.
I'm pretty regularly on Nextlander's Never Been a Better Podcast, a Patron exclusive show that tries to capture some of the old Beastcast energy by getting as many of those folks together as we can, once a month. You can listen to the first of those over here in their regular podcast feed.
The Usual Haunts
There are also my normal podcasts to give a quick update on!
Over on A More Civilized Age, we wrapped up the first season of Rebels just in time for SAG-AFTRA to announce (and then clarify) their podcasting policy, saying that not sending folks to the AMPTP streaming platforms for would be a show of solidarity. So, we're committing to that until the strike is over (or until the guidelines change).
As such, we'll be pivoting to some new content shortly... we think we have it figured out, and you can even hear us come to that conclusion on this upcoming week's episode, which is largely about the strikes and Hollywood labor history. I promise we get some details about this stuff that you have not heard elsewhere! Did you know that the AMPTP lawyers just hang out next door to a Buffallo Wild Wings all day? Listen to hear more.
Next up, if you subscribe to this, you probably at least know about Friends at the Table. Did you know we're about to reach year nine of the show? It's wild to think about, but it's also one of the things I'm most proud of in my life. FatT is the project that most fully brings together the things that are important to me, from the types of stories we tell, to the humor and camraderie and collaboration of the people who make it, to the material way we've been able to contribute to the larger independent TTRPG scene!
And, hey, we're making a fucking awesome show right now, too.
The current season, PALISADE, is about giant, magical mechs and space revolution, and things are uhhhhh at a moment of high intensity right now in the season. I can firmly say we've never had a moment in a season that so clearly feels like it could take everything I've prepped off track. It's pretty amazing. If you're behind, it's a good time to catch up. If you haven't started our Divine Cycle (the mech-focused sci-fi seasons), then the previous season in the series, PARTIZAN, is a great place to hop on.
We also just finished up Bluff City Season 2 over on the Patreon! Haven't heard of Bluff City? Well, it's an anthology show where we've played over 15 games to tell the story of a meta-fictional version of Atlantic City, New Jersey. There are ghosts, horse races, superheroes, powerfully mean birds, F-Zero style race tracks, time travel, and a lot more. The whole first season has been free on our Patreon for a while now, but just this year, we re-broadcast the whole thing over on Twitch and archived those recordings to our YouTube, making it much easier to listen to.
And there's more to come. Keith, Dre, Jack, and Sylvi will be heading into the world of 2011's Hunter X Hunter not too far off into the future. And in just a few months, we'll be kicking off Realis in the Bluff City slot. Realis is a new campaign using a system I've been working on for the last two and a half years. It's really unique, I'm pretty proud of it, and we've got enough episodes in the can now that I can say that I'm really excited for folks to listen to it (and to hopefully get to play it not too far in the future).
Finally: Work continues on my dayjob over at Possibilty Space! I still can't tell y'all anything at all about what I'm making, but please know I cannot wait to share more. We regularly post new job openings over on our site, so keep an eye on that if you work in the industry! One day not too far form now, I'll get to talk about what I've been doing for the last few years! It'll be just like this except even more rambling and incoherent, so you know, look forward to it.
Peace
If you desperately need even more text-based Austin Content, then follow me over on Cohost, where I've been using their Asks feature a lot lately. I'm also Instagram (and thus, Threads at the same account name) and Bluesky, but I'm not really doing a ton of posting anywhere these days.
I know telling you where you can listen to me talk into a microphone isn't exactly top tier newsletter content, but like I said, it was a little overdue at this point. So thanks for reading, and as always, thanks for supporting me all the different ways you can!
Now Listening